I Believe the
BEST MEDICINE FOR BODY AND SOUL
IS LOVE
Janet G. Nestor is an author, speaker, and holistic therapist curating personal empowerment and inner peacefulness. She helps bring people relief from emotional, physical, or spiritual pain through integrating intuition and mindfulness with traditional therapies.
Additionally, Janet's unique ability to connect with souls gives people the opportunity to explore the Divine through communicating with those in Spirit, having a drawing and reading done of the soul, experience bespoke art that can calm and balance the energy system, and being supported in your own loving spiritual journey.
READ JANET'S BOOKS TO
illuminate goodness & positivity in your life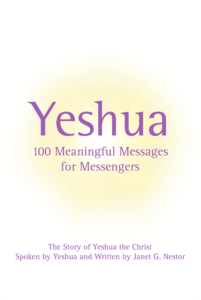 Yeshua: 100 Meaningful Messages for Messengers
This updated version contains the new foreword, Yeshua's Prayer to Humanity, better directions on how to read the book. and the inside story of how each of Yeshua's messages was dictated to Janet over a 45 day period during the summer of 2014.
I am love walking.
I am love in helping.
I love my family and continue to do so.
I love life.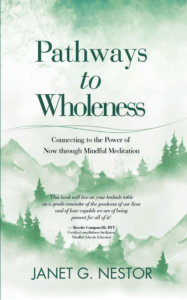 Pathways to Wholeness-iUniverse Editor's Choice Award Recipient
Connecting to the Power of Now through Mindful Meditation—Learn how to use conscious walking and breathing meditation to bring you fully present so you can live comfortably with yourself, others, and nature.
Once we walk within the perfect energy flow of creation, all levels of things are possible. We are not perfect but are given an opportunity to grow within the image of perfection that is shared with us and is, in fact, a part of us.
"Nestor's experience and wisdom are distilled in this guide and will help readers use meditation and walking to achieve balance. Over time, with practice, the journey will lead to a place of peace and achievable transformation. Nestor's practical and inspiring guidebook is well worth reading."
Michelle Jacobs, US Review
LISTEN NOW TO
embrace mindful living & foster peace and love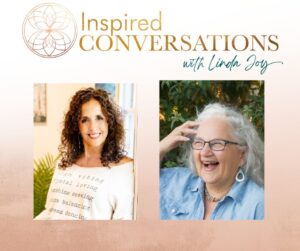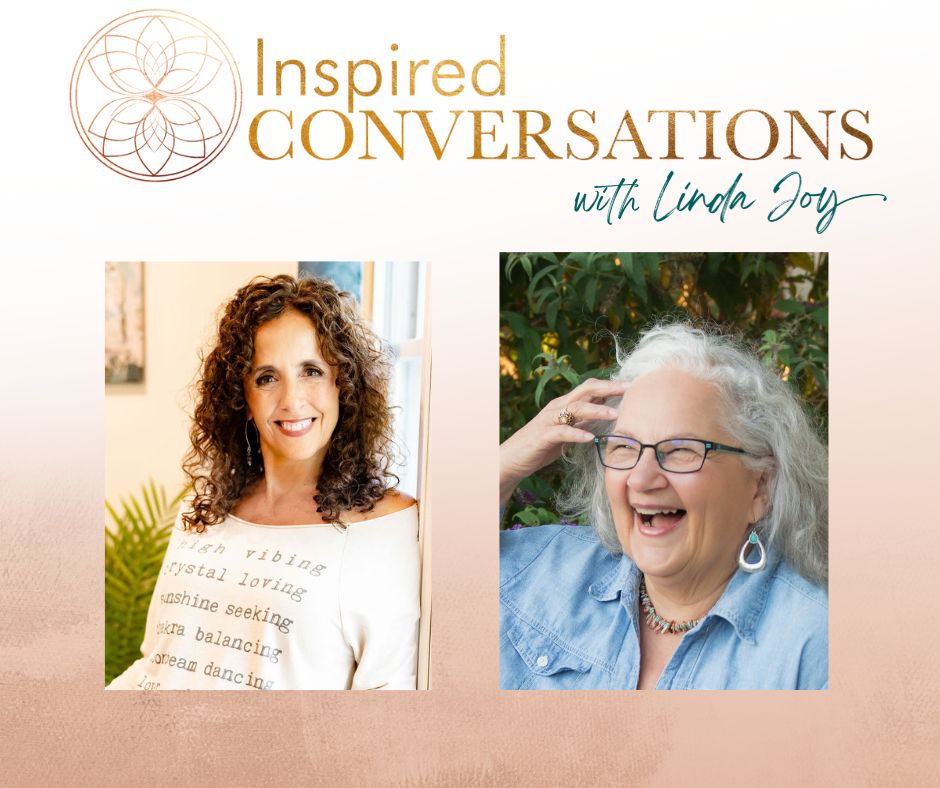 The Grounding Power of Mindful Meditation
Please join Janet as she talks with Linda Joy about mindful living and her newest book Pathways to Wholeness: Connecting to the Power of Now Through Mindful Meditation on the Inspired Conversations Radio Show on the #OMTimes network. Linda's show is dedicated to bringing you intimate, authentic conversations with today's leading visionary women in personal and spiritual development, success and mindset, natural health and wellness, conscious business, and self-empowerment.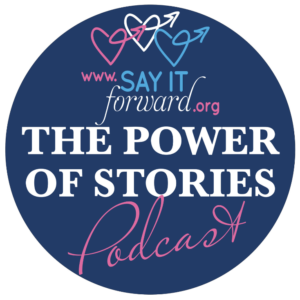 Janet discusses her award-winning book, Pathways to Wholeness, living mindfully in peace and love, our natural relaxation response, Radiant Energies Balance, a practice which she helped develop, the importance of spending time and finding peace in Nature, mindful meditation, self-love, self-care, self-worth and self-confidence, growing up on a farm and developing a compassionate view of animals,  moving meditation, including the ancient medication called "shaking and breathing" to quiet the mind, walking meditation, Tai chi and the flow of energy in our body, events in her childhood that motivated her to become a mental health counselor, and encouraging women to claim their power by seeing them, hearing them, listening to them, and recognizing who they are and what their needs may be, and supporting them in speaking their truth.
HOLISTIC THERAPY
creating inner & outer peace
- One -
Holistic Therapy
Holistic Therapy is a combination of traditional talk therapy and the holistic modalities Janet has mastered. She helps people with recovery from trauma, anxiety, chronic stress, depression, chronic illness, physical and emotional pain, and emotional-spiritual support before and after surgery and through medical treatments.
find the path to tranquility
- Two -
Spiritual Coach
When we begin our spiritual journey, we learn to recognize the divinity within ourselves. Divinity within us refers to understanding about ourselves, our connection to the Creator, and the life force within us. It is a journey back into your heart to the truth that you are divine being, and to the awakening of your divine gifts.
recognize your divinity
- Three -
Communication with Spirit
Janet refers to herself as a light-guided communicator and is able to speak directly to the souls of not only humans, but of angels, spiritual masters, guides, and teachers. She wholeheartedly believes spiritual communication is meant to happen, so together we are able to create a happy, meaningful life.
meet your spiritual family