Live a Peaceful Life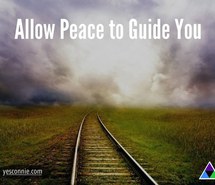 "It is up to me to live a mindful life: Accept the good with the bad; learn from the good and the bad." ~ Nurturing Wellness through Radical Self-Care p. 82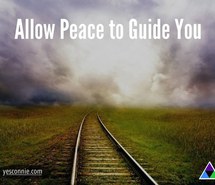 Who does not want to feel serene, content, flexible, calm and whole?
You might be an extrovert with a capital E, but you too want to feel the benefits of self-love and self-worth. It is necessary for you to feel that you are a whole, functioning, fun loving person. While you rejuvenate and unwind at a party or going skydiving, you want to feel comfortable with yourself when you look in the mirror, work through a dilemma, or close your eyes for sleep.
If you are an introvert with a capital I, you love a calm, quiet, peaceful setting to gather yourself together so you can be effective at work or enjoy your family and friends. You take socializing in small doses because "being out there" exhausts you. When you come home, you want that serene peaceful feeling that puts a smile on your face and allows you a nice cozy night of restful sleep. Solitude is your friend.
Then there is the group of us who are nearly 50/50 in our approach to life. We are 50% introvert but we need people around us to light up our life. We enjoy a great concert in a huge arena, like to go to a conference and socialize with friends we don't see often, and we'll plan a party for 100 people to celebrate a special occasion. However, in the end, we want quiet time to think, reflect, and rejuvenate. We like our solitude, and we enjoy the spice of a balanced social life.
The question is not whether we all want a peaceful life. The question is: What do I need to achieve a peaceful life? You are one-of-a-kind, an individual, so what you need for inner peacefulness is unique to you. Someone else's mindfulness based relaxation program is not going to work. You need your own. You need to search and find the right mix so your innermost emotional needs are met.
Mindfulness is not a religious journey. It is a spiritual awareness journey that demands that you stop and smell the roses, become aware of your wants, needs, emotions, beliefs, and the causes of your worry and your actions. It demands that you listen to your self-talk, listen and hear what others are saying, respect human life and Mother Nature and all her beauty. You learn to view the word as a community of which you are an important part.
Mindfulness is now-centered living; an awareness of each moment. We strive to give up the pain of the past and trust that the future will unfold in a positive manner. If you trust and are loving and respectful of your individuality and the individuality of others, you will find your mindfulness path.
A mindfulness-based life-style is a peaceful lifestyle, but it is not boring. In fact, it is just the opposite of boring. It is lively and alive! Laughter is a vital ingredient. Because you know who you are and what satisfies you, you are engaged with people and opportunities that bring you joy and satisfaction. Life looks good when viewing it through the eyes of love.
Why not reflect for a moment? If you are not on an inner journey that leads you home to yourself, why not jump on the peace train now. Live life out loud! Find your peace and joy.