A Cat, an Angel, and Grace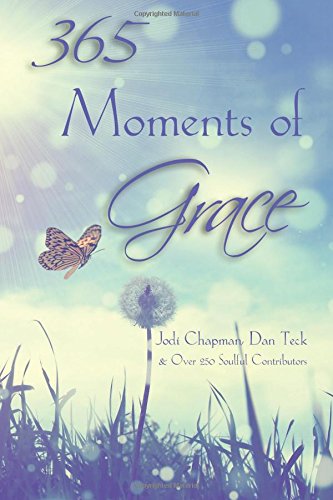 On June 21, 2016 a collaborative book, 365 Moments of Grace, was launched into the world. Our book ended the day as an international best seller: #1 In the USA and Canada, and near the top of the list in the UK.
I am ecstatic about the books continued success!
As I read the other 364 stories, I realize our book is a gift, offering a story-a-day for one full year. The stories offer a very nice-and-easy way to grow spiritually, to validate spiritual experiences in the lives of over 250 authors from around the world. Some of the countries represented are: United States, Canada, New Zealand, United Kingdom, Australia, India, and Germany.
Maintaining our inspiration – our positive attitude – our openness to limitless possibility are the essential ingredients to growing awareness and spiritual connectedness. Seeing ourselves as who we really are – getting to know our soul self – and living within our growing knowledge is one of the greatest achievements of a lifetime. It is nice to know that we are never alone, that divine consciousness is built into our DNA, and that we can count on our spiritual helpers to teach, guide, and protect us every day of our life.
Here is a preview of the book. My story recounts the highlights of an adventure with a two of my spiritual friends who came together to help me recover from my fear of flying! They offered me peace of mind and laughter in the midst of fear. What a gift – and what a life lesson!
A Cat, An Angel, and Grace
I have a good friend and guide who is a dancing, prancing, tail‑wagging, white cat. I first met him during a shaman-led soul journey. He and Archangel Michael created a fun-loving intervention that ended my fear of flying.
One day my cat appeared during a flight, and he remained my travel companion until I learned to relax and laugh at 36,000 feet. The intervention began as I settled into my seat. I glanced out the window and noticed him sitting human style, legs crossed with one leg dangling over the edge of the wing. He was goofing around and doing funny things that he knew would keep my focus on him. I watched as the wind flattened his fur. At one point, I saw him sitting quietly reading a book. Traveling with him was like being the straight man in a comedy routine, which helped to put me at ease.
After many flights together, my cat stopped appearing. I felt empty without him, yet my thoughts were filled with mental pictures of his silly antics. The next time I traveled, I sat in the middle seat of three, enjoying the gift of extra space. Gradually, I became aware of a presence and turned toward the window to find Archangel Michael sitting in the seat beside me. We sat shoulder to shoulder for the whole flight, and neither one of us spoke a word. Intuitively, I knew why he was traveling with me. My eyes filled with tears that didn't fall as I experienced the transformational peace of his presence.
When I walked off the plane that day, I walked out of my fear, never again to be a white-knuckled passenger. Even in the midst of two mid-flight emergencies, I've remained free of the terror of flying.
Archangel Michael continues to be my friend and teacher, and I am extraordinarily grateful for his loving presence that infuses me with strength. And just the thought of my white cat makes me chuckle. He left me with visions of absurd behavior that lovingly replace my fear with laughter. Together, they worked as a perfect team to help me enjoy flying, which was definitely an act of grace.
You can order the book directly from this link…
I'd like to share my book launch gift with you. The gift is a mediation – a gift that keeps on giving light and love each time you listen to it. Don't forget to save the link so that you can listen anytime you choose..
Have a joyous, grace filled day,
Janet