Janet writes "Holistic Mental Health" for The Inner Circle Quarterly Magazine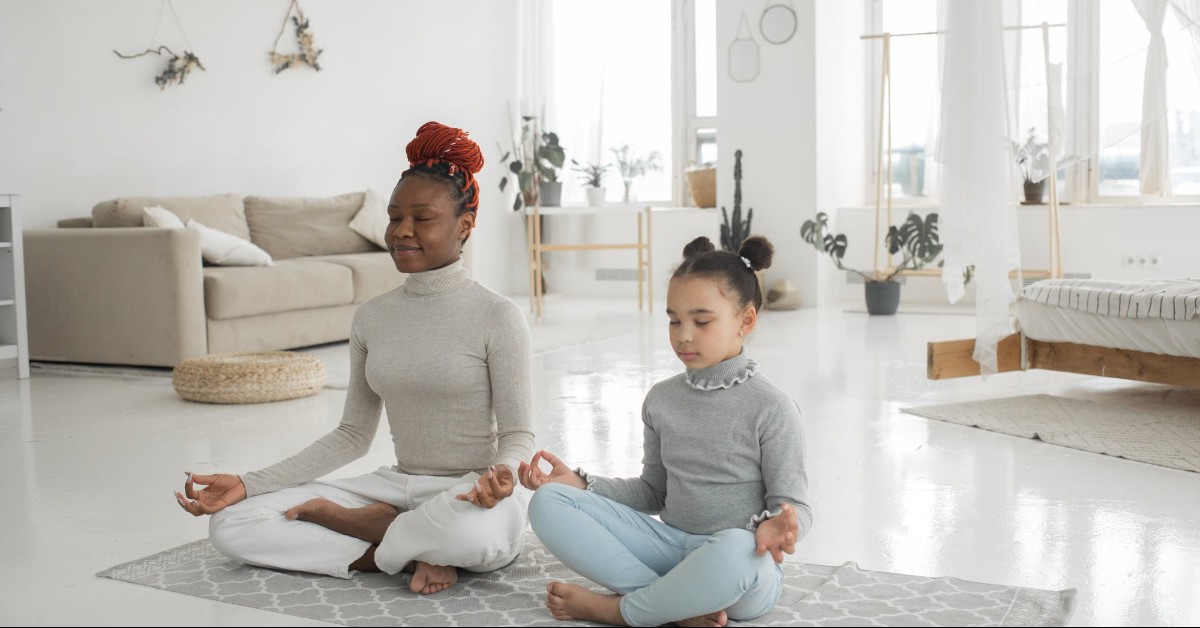 Holistic Mental Health:
Physical, Mental, Emotional, Spiritual, Social
I was born on a farm bordered by a river and a pristine, old growth forest.
We raised our own vegetables, ate fresh eggs, and picked apples in late summer. My grandfather harvested ginseng. We made dandelion tea and chewed the leaves and stems from the sassafras tree. We made natural poultices for colds and chest congestion.
We lived an invigorating natural life. It was not holistic. A holistic lifestyle includes physical, mental, emotional, spiritual, and social awareness. Holistic Mental Health Counseling is a whole person approach.
The Beginning
I worked as a diagnostic prescriptive educator for ten years. My students had needs that a special educator could not fully accommodate. Most suffered from "failure syndrome." Some suffered from "bad person syndrome." They felt unworthy and unable to live up to expectations.
I began taking continuing education classes to explore meditation, imagery, and breathing exercises for students with learning differences. I was excited to see many of my students develop confidence and improve their classroom performance.
When I left public education, I worked at a residential addictions center. I taught the GED class and directed the family support program. We planned events for the residents and their families. Tai Chi and Yoga became part of the education curriculum. I began a writing group in which the residents could privately express their innermost needs. A month-long Joy Journal project heightened their awareness of the joys they experienced every day.
I created a holistic learning environment which motivated me to change my career.
Counselor Education Synchronicity
I wanted to create a holistic mental health therapy practice. Very few counseling curriculums offered holistic options. The mental health counseling program I attended appeared traditional. Magic happened!
My mentor owned a private holistic mental health practice. Dr. Saul Rosenberg, my group therapy professor, worked with Fritz Perls, the father of Gestalt Therapy.
Gestalt means whole. Gestalt therapy honors the mind, body, emotions, and soul. Perls believed that therapy was at its best when clients discussed their past in present tense. He helped them develop somatic body awareness that expanded their insight and self-understanding. I was thrilled!
I experienced a spiritually guided counselor education synchronicity.
Holistic Private Practice
My first private practice was within a medical office. The owner, Dr. Todd Smith, was a homeopathic and a chiropractic family physician. He also practiced functional medicine. He introduced me to the work of Linus Pauling, a two-time Nobel prize winner and scientist. Dr. Pauling is most famous for his work with nutritional supplementation as a natural treatment of mental health conditions.
Pauling created the term Orthomolecular Medicine: "the use of naturally occurring substances, particularly nutrients, in maintaining health and treating disease."
http://orthomolecular.org/
I became interested in the work of Abram Hoffer, MD. He was one of the great pioneers in Orthomolecular Psychiatry. He treated mood disorders, anxiety, attention deficit disorder, autism, and other conditions with nutrients. You can read about his work on his website. http://orthomolecularvitamincentre.com/ 
All Holistic Mental Health Practices Are Not the Same       
There are many holistic and integrative modalities. I've chosen to work with techniques that are body oriented and mindful of somatic symptoms and their release.
I am a Diplomat in Comprehensive Energy Psychology. I use kinesiology (muscle testing) and Diagnostic Through Field Therapy to treat emotional conditions and traumas by using the body's energy systems.
Energy Psychology (EP) is a highly researched product of the 20th century. All the EPs are brief therapies because they reduce the time a client spends in therapy. They are effective in the treatment of most mental health issues, especially when combined with mindfulness training.
Many EPs tap the meridian acupoints to stimulate the release of disturbing emotions and somatic symptoms. I often use sound healing with EPs that use tapping. The vibration of the tuning fork, used with a crystal over the acupoint, has a deeper resonance throughout the body.
Some Effective Energy Psychologies
Thought Field Therapy (TFT): Roger Callahan, a Ph.D. psychologist, developed TFT. It is a tapping technique that uses algorithms to address a long list of mental and emotional issues. Diagnostic TFT allows the professional to determine which meridians hold the energetic imbalance. This allows a quicker and more efficient result.
https://tfttapping.com/
Emotional Freedom Technique (EFT): Gary Craig, an engineer, developed EFT. It is a widely used tapping technique developed for public use. Mental health therapists often use it in their treatment of troubling life issues.
https://www.emofree.com/
Be Set Free Fast was developed by Dr. Larry Nims, a psychologist. I love this technique because it eliminates the deepest, pre-conscious roots, and the deepest causes of emotional, behavioral, and somatic symptoms. It creates a quick mind-body-emotional response. You can easily use BSFF at home once there is no danger of emotional flooding. https://www.besetfreefast.com/
Wholistic Hybrid of EMDR and EFT (WHEE). WHEE is a very helpful practice developed by Danial J. Benor, a holistic psychiatrist. WHEE creates a quick, gentle, thorough release. It works great for trauma and all levels of mental-emotional stress.
https://www.danielbenor.com/twr-whee-testimonials
Soul Detective Therapy (SD): Barbara Stone, a Jungian psychologist and clinical social worker, developed SD. This EP uses Thought Field Therapy and imagery to access the unconscious mind. It helps heal deep emotional wounds, trauma, ancestral wounds, past life issues, and many other non-traditional concerns that underlie hard-to-treat mental health challenges.
https://souldetective.net/
Radiant Energies Balance (REB): Developed by Phillip Warren, Canadian psychology professor, and Janet G. Nestor, is a mindfulness-based EP. It is effective with trauma, panic, and anxiety disorders. It is designed to rebalance all the automatic functions within the body. REB is helpful in treating autoimmune diseases. www.REBprotocol.net is being assimilated into Ms. Nestor's website. www.mindfulpathways.com. It may not be accessible.
Other Important EPs
Healing From the Body Level Up (HBLU) Dr. Judith Swack, a scientist turned energy psychologist, developed HBLU. This energy medicine uses various EPs to clear by emotional overtangles (a spider web of mind-body pain) that create many of life's most troublesome issues. It is an excelled modality.
https://hblu.org/mobile/
Tapas Acupressure Technique (TAT), developed by Tapas Fleming. This technique is effective in treating stress, anxiety, PTSD, childhood emotional wounds, and weight loss issues. https://tatlife.com/
Visit The Association of Comprehensive Energy Psychology website at www.energypsyc.org to learn more.
Here is a list of holistic mental health therapies to explore: Hypnotherapy, Mindfulness Based Stress Reduction, Art Therapy, Creative Arts Therapy, Dance Therapy, Equine Assisted Psychotherapy, Eco Therapy, Horticulture Therapy, Music Therapy, various kinds of biofeedback, neurofeedback, Soul Realignment Therapy, Soul Detective Therapy, Internal Family Systems, Somatic Experiencing, and EMDR. There are many other options.
Books I Recommend
Breath, James Nestor
Women Who Love too Much, Robin Norwood
The Four Agreements, Don Miguel Ruiz
The Four Agreements Companion Book, Don Miguel Ruiz with Janet Milles
Invisible Roots,  Barbara Stone, Ph.D.
Love, Animals, and Miracles, 101 Exercises for the Soul, Bernie Siegel, MD
Mindfulness-Based Stress Reduction Workbook, Bob Stahal, Ph.D. and Elisha Goldstein, Ph.D.
Mind Over Mood, Dennis Greenberger, Ph.D. and Christine A. Padesky, Ph.D.
Your Body Believes Every Word You Say, 2nd Edition, Barbara Hoberman Levine
Revolutionize Your Health, Janet G. Nestor and Cornelia Merk
Mental Health Naturally, Kathi J. Kemper, MD
Soul Health and Recipe for Radiance, Katherine T. Kelly, Ph.D.
A Short Guide to a Happy Life, Anna Quindlen
Breathe, Relax, Read, Awaken, Become