Women's Healing Circle: Speaking Your Truth (Online) – Beginning May 26
May 26, 2021 @ 7:00 pm

-

8:30 pm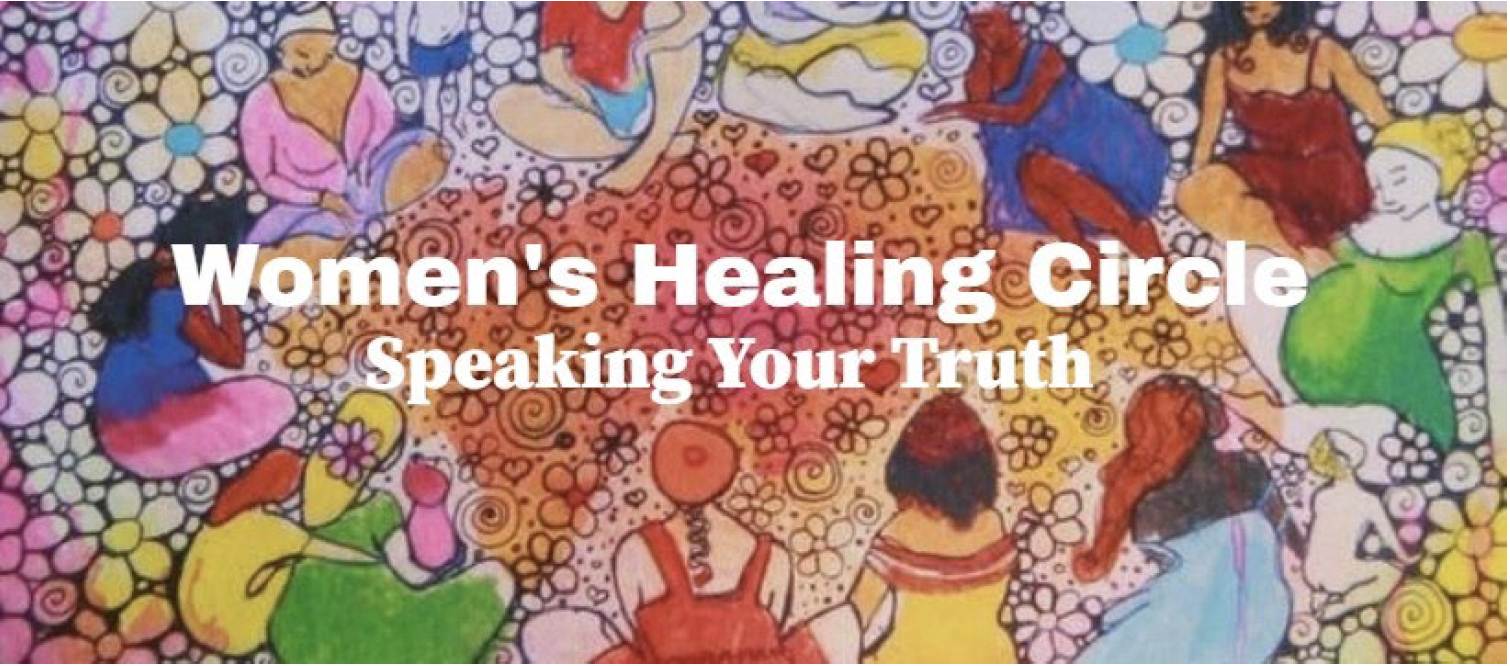 Our next 9-session Healing Circle begins May 26 at 7:00PM.
Each Healing Circle lasts approximately 90 minutes, is limited to 8 women who enjoy community and are eager to Speak Their Truth.
So many of us struggle to speak our truth, especially when talking to people in positions of authority. We often have a feeling of being judged or feel our ideas and thoughts might be refuted and judged. Our confidence sometimes gets "wobbly," and we are not able to reach our potential.
The Circle is informal, and due to COVID-19 it takes place on Zoom. You can come in your pajamas if you want! Lots of women join from a comfortable location in order to stretch out during meditation and other activities. Comfort is the name of the game. And we all learn, laugh together, and grow together.
The Women's Healing Circle: Speaking Your Truth is a journey — a journey into greater self-awareness and into increased confidence and happiness.
Each Circle Is Divided into Three Segments
Welcome, Informal Chatting, Grounding, Centering, Energetic Balancing, and a Short Healing Activity
The Healing Circle
Discussion of Healing Circle Experiences and an Activity to Help You Reach Your Goals
Alexander Augoustides, a holistic medical physician and teacher, will present during two sessions.
These two presentations were a highlight in our last Speaking Your Truth Healing Circle.
Some Of What We Will Learn Together
To balance your energy and stay centered and grounded
To share healing energy with others near and far
To identify and speak your truth and live more comfortably within it
To feel more comfortable in your own body
To welcome and live comfortably as an empath
To embrace your empathic superpowers
To let go of perfectionism
To practice an easy daily self-care routine
Ways You Can Join the Women's Healing Circle
Phone Janet at 910-899-0820 and leave your name and phone number
Text Janet at 910-899-0820 and leave your name and phone number
Send an email to Janet at janetnestor@gmail.com
Schedule a no-cost appointment to meet with Janet
Each Member Receives a Women's Healing Circle Speaking Your Truth Handbook.
We have a Facebook Private Page for Group Communication. If you do not have a Facebook page, you are welcome to join the group and will receive announcement via email. Zoom links are posted on the Facebook page and sent via email.
The cost for 9 healing circles, one individual appointment with Janet, and a healing circle handbook is $195.00 paid through a QuickBooks Invoice. If you are an alumnus of a Women's Healing Circle, your cost is $150.00