Media Kit
[vc_row][vc_column][vc_custom_heading text="Media Kit" font_container="tag:h2|text_align:center|color:%23892fe2″ google_fonts="font_family:Lobster%3Aregular|font_style:400%20regular%3A400%3Anormal"][dt_fancy_separator separator_color="custom" custom_separator_color="#892fe2″][vc_empty_space][/vc_column][/vc_row][vc_row][vc_column width="1/3″][vc_single_image image="4500″ img_size="large" style="vc_box_shadow_3d"][vc_column_text]Janet and her husband Ernie live along the North Carolina coast. They have two daughters and four grandchildren. In her free time, Janet enjoys indoor and outdoor gardening, daily meditation and energetic self-care that often includes qi gong. She enjoys making soul art drawings that include the auric field of an individual and an interpretation of that drawing. The interpretation can include ancestral information, health information, and insight into stagnant emotions and unresolved life issues. She continues to learn new skills that advance her abilities as an intuitive healer.[/vc_column_text][vc_column_text]
Hashtags
#RevolutionizeYourHealth, #RadicalSelfCare, #YeshuaBook, #IAMChoosingLove
Download
Revolutionize Your Health Sell Sheet[/vc_column_text][/vc_column][vc_column width="2/3″][vc_column_text]Janet G. Nestor is an author and speaker who specializes in mindful stress and anxiety reduction. She has written four books on the subject: Nurturing Wellness Through Radical Self-Care: A Living in Balance Guide and Workbook (a best seller), Pathways to Wholeness; Embracing Your Joy and is coauthor of Revolutionize Your Health: How to Take Back Your Body's Power to Heal, also an Amazon best-selling book. She was selected as one of Richtopia's Top 200 Most Influential Authors in the World in 2017 and 2018.
Janet is also a Diagnostic Prescriptive Educator, Licensed Clinical Mental Health Counselor, and Diplomate in Comprehensive Energy Psychology. She is the co-developer of Radiant Energies Balance, a mindfulness-based energy psychology that is designed to rebalance the nervous system. Balance, along with the accompanying emotional release, relieve symptoms of anxiety, depression, trauma, chronic illness and injuries. It helps the user to obtain an overall sense of well-being.
Janet has been in private practice since 1999, helping individuals and groups find their personal power so they can speak their truth and live their best lives. Between 2000 and 2002, she served on the Community Medicine Committee of Wake Forest Baptist Medical Center in Winston-Salem, North Carolina, now called Atrium Health Wake Forest Baptist. Janet served for one year as chairmen of the community education committee along with Dr. Kathi Kemper, chair of Integrative Medicine.
Awards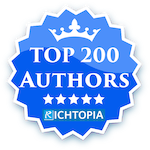 Richtopia Top 200 Most Influential Authors in the World List 2017 and 2018[/vc_column_text]
[vc_row_inner][vc_column_inner][vc_column_text]
Social Media Statistics
[/vc_column_text][/vc_column_inner][vc_column_inner][/vc_column_inner][/vc_row_inner][vc_row_inner][vc_column_inner][/vc_column_inner][vc_column_inner][/vc_column_inner][/vc_row_inner][vc_row_inner][vc_column_inner width="1/4″][vc_icon icon_fontawesome="fa fa-facebook-official" color="violet" size="xl" align="center" link="url:https%3A%2F%2Fwww.facebook.com%2Fjanetgnestor%2F||target:%20_blank|"][vc_column_text]
13,275 followers
[/vc_column_text][/vc_column_inner][vc_column_inner width="1/4″][vc_icon icon_fontawesome="fa fa-twitter" color="violet" size="lg" align="center" link="url:https%3A%2F%2Ftwitter.com%2Fjanetnestor||target:%20_blank|"][vc_column_text]
48.1K followers
[/vc_column_text][/vc_column_inner][vc_column_inner width="1/4″][vc_icon icon_fontawesome="fa fa-pinterest-p" color="violet" size="lg" align="center" link="url:https%3A%2F%2Ftr.pinterest.com%2Fjanetnestor%2F||target:%20_blank|"][vc_column_text]
1,336 followers
[/vc_column_text][/vc_column_inner][vc_column_inner width="1/4″][vc_icon icon_fontawesome="fa fa-linkedin" color="violet" size="lg" align="center" link="url:https%3A%2F%2Fwww.linkedin.com%2Fin%2Fjanetgnestorlcmhc||target:%20_blank|"][vc_column_text]
500+ connections
[/vc_column_text][/vc_column_inner][/vc_row_inner][vc_row_inner][vc_column_inner]
[/vc_column_inner][/vc_row_inner][vc_column_text]
Quotes Online
[/vc_column_text][vc_column_text]Janet Gallagher Nestor on Best Quotes Ever[/vc_column_text]
[/vc_column][/vc_row][vc_row][vc_column][/vc_column][/vc_row][vc_row][vc_column width="1/6″][vc_column_text]
Books
[/vc_column_text][/vc_column][vc_column width="1/6″][vc_single_image image="4386″ style="vc_box_shadow_3d" onclick="custom_link" img_link_target="_blank" link="https://www.amazon.com/Revolutionize-Your-Health-Bodys-Power-ebook/dp/B08J9MDM87/ref=sr_1_3?crid=23F8EWIMKIQYQ&keywords=revolutionize+your+health+nestor&qid=1648248319&sprefix=revolutionize+your+health+nestor%2Caps%2C44&sr=8-3″][/vc_column][vc_column width="1/6″][vc_single_image image="3196″ style="vc_box_shadow_3d" onclick="custom_link" img_link_target="_blank" link="https://www.amazon.com/Yeshua-Hundred-Meaningful-Messages-Messengers-ebook/dp/B00YF2BP08/ref=sr_1_1?keywords=yeshua+janet+nestor&qid=1556489290&s=gateway&sr=8-1-spell"][/vc_column][vc_column width="1/6″][vc_single_image image="3195″ style="vc_box_shadow_3d" onclick="custom_link" img_link_target="_blank" link="https://www.amazon.com/Nurturing-Wellness-Through-Radical-Self-Care-ebook/dp/B0792XQKQM/ref=sr_1_2?ie=UTF8&qid=1533382100&sr=8-2&keywords=janet+nestor&dpID=51bG%252BADs3kL&preST=_SY445_QL70_&dpSrc=srch"][/vc_column][vc_column width="1/6″][vc_single_image image="4385″ style="vc_box_shadow_3d" onclick="custom_link" img_link_target="_blank" link="https://www.amazon.com/Finding-Natures-Magic-Janet-Nestor-ebook/dp/B089N32GG1/ref=sr_1_2?dchild=1&keywords=finding+nature%27s+magic&qid=1632761398&sr=8-2″][/vc_column][vc_column width="1/6″][vc_single_image image="4384″ style="vc_box_shadow_3d" onclick="custom_link" img_link_target="_blank" link="https://www.amazon.com/Adonae-Chronicles-Janet-G-Nestor-ebook/dp/B09GL3ZWRP/ref=tmm_kin_swatch_0?_encoding=UTF8&qid=1632753486&sr=8-1″][/vc_column][/vc_row][vc_row][vc_column width="1/6″][vc_column_text]
Interviews
[/vc_column_text][/vc_column][vc_column width="1/6″][vc_single_image image="4012″ style="vc_box_shadow_3d" onclick="custom_link" img_link_target="_blank" link="https://mindfulpathways.com/janet-was-a-guest-on-cutv-news-radio/"][/vc_column][vc_column width="1/6″][vc_single_image image="4014″ style="vc_box_shadow_3d" onclick="custom_link" img_link_target="_blank" link="https://mindfulpathways.com/relax-let-go-and-thrive-suggestion-for-busy-people/"][/vc_column][vc_column width="1/6″][vc_single_image image="4015″ style="vc_box_shadow_3d" onclick="custom_link" img_link_target="_blank" link="https://www.maggiemistal.com/overcoming-limiting-beliefs-and-self-doubt/"][/vc_column][vc_column width="1/6″][vc_single_image image="4016″ style="vc_box_shadow_3d" onclick="custom_link" img_link_target="_blank" link="https://mindfulpathways.com/mindful-life-style-from-theory-to-action/"][/vc_column][vc_column width="1/6″][vc_single_image image="4017″ style="vc_box_shadow_3d" onclick="custom_link" img_link_target="_blank" link="https://mindfulpathways.com/an-interview-with-raising-sunrays-host-robyn-ringgold/"][/vc_column][/vc_row]