The 2nd Mindfulness Training – True Happiness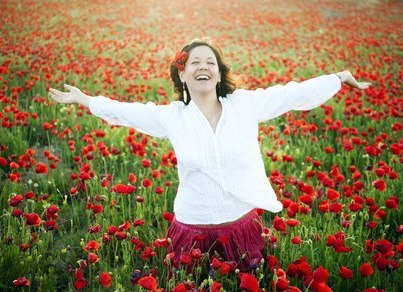 "Aware of the suffering caused by exploitations, social injustice, stealing, and oppression, I am committed to practicing generosity in my thinking, speaking, and acting.  I am determined not to steal and not to possess anything that should belong to others: and I will share my time, energy, and material resources with those who are in need.  I will practice looking deeply to see that the happiness and suffering of others are not separate from my own happiness and suffering: that true happiness is not possible without understanding and compassion: and that running after wealth, fame, power and sensual pleasures can bring much suffering and despair. I am aware that happiness depends on my mental attitude and not on external conditions, and that I can live happily in the present moment simply by remembering that I already have more than enough conditions to be happy.  I am committed to working in a way that I can help reduce the suffering of living beings on Earth and reverse the process of global warming."  ~ Thich Nhat Hahn
My Mindful Comments:
What is true happiness?  For me it means I can relax and feel truly safe in the world because all the underlying fear and tension is gone. I can feel certain my grandchildren are safe when studying at school, that I am safe from terrorists when I get on an airplane, and I can stop thinking that certain places I travel would make a great terrorist target and wondering if the location is on some secret list somewhere.  And then I remember the teaching.  Happiness is an inside job, and no matter what is going on around me, I have the inborn mental, emotional, and spiritual capacity to be peaceful and happy.
I know I've had moments of true happiness, when everything felt right and my soul was at peace. I imagine you have too, but the gift is to feel this inner peacefulness each and every day, all day long no matter what is going on around me. Right now, I know how to get back to inner quiet and peace, and I know that my capacity for happiness is limitless. I want to grow emotionally and spiritually to a place where I am internally content every day of my life. I'm making progress and I practice positivity (the art of being positive).
I will practice looking deeply to see that the happiness and suffering of others are not separate from my own happiness and suffering: that true happiness is not possible without understanding and compassion.  I think this phrase is the core of this mindfulness training. We are all one. The same loving energy sustains us all. We are all a chip off the God block whether we have two or four legs, are fruit, vegetable, fish, fowl or mineral.
The suffering of all beings does unconsciously disturb my happiness every day.  I may not see it, hear it, or experience it, but my inner being and knowing senses it. And it is impossible for me to suppress that knowing.  What I do with this knowing defines who I am.
I am aware that happiness depends on my mental attitude and not on external conditions, and that I can live happily in the present moment simply by remembering that I already have more than enough conditions to be happy.  Happiness depends on my mental attitude: Whether my thoughts are negative or positive or whether I am able to recognize that I have enough. I simply remember those who suffered through horrendous conditions for days, months or even years, and then went on to live beautiful, productive lives.  How did they do that? Somewhere inside themselves they were free and thriving even while physically or emotionally restricted. They were not limited by their reality. They could see or experience the blessing in the smallest of things and realize that for the moment they had enough to continue.  Their inner freedom, their inner strength, and optimistic attitude kept them alive moment by moment.
What keeps you in the moment, free of the past and free of worry about the future?
This is an interactive blog post.  Leave your comments, ideas, feelings, and insights in the comments below.  If you feel led to do so, print this post and continue to write and think about this teaching and what it means in your life.
Aware of the suffering caused by exploitations, social injustice, stealing, and oppression, I am committed to practicing generosity in my thinking, speaking, and acting.  I am aware of exploitations, social injustice, stealing, and oppression, but honestly I don't want to think about it all the time. It disturbs me to know that horrid, physical and emotional tortures are happening to living beings as I write this sentence. Almost all of them are out of my control.  I can practice generosity, and I am in charge of my thoughts, words, and actions. And so are you in charge of your thoughts, words, and actions. I can increase my positivity ratio if I am aware enough to do so. I can change a negative thought to a positive thought.  I can chose my words wisely, attempting to be generous with my words and actions, never making life more challenging.  I can support social causes I believe in, in can volunteer my time and talents in an attempt to ease suffering.
I am determined not to steal and not to possess anything that should belong to others: and I will share my time, energy, and material resources with those who are in need.   I am sure I have a lot of 'things' that I don't need that would make someone else more comfortable.  I am more aware of that now than ever before. When we moved into a condo, and stored more than half of our belongings, I thought I would miss them. I don't. I don't miss the extra set of sheets or the extra sets of pots and pans.  I am sure that I have talents that I can share freely with those in need.  I promise myself to be more generous.