Revolutionize Your Health
Revolutionize Your Health
[dt_fancy_separator separator_color="custom" custom_separator_color="#892fe2″]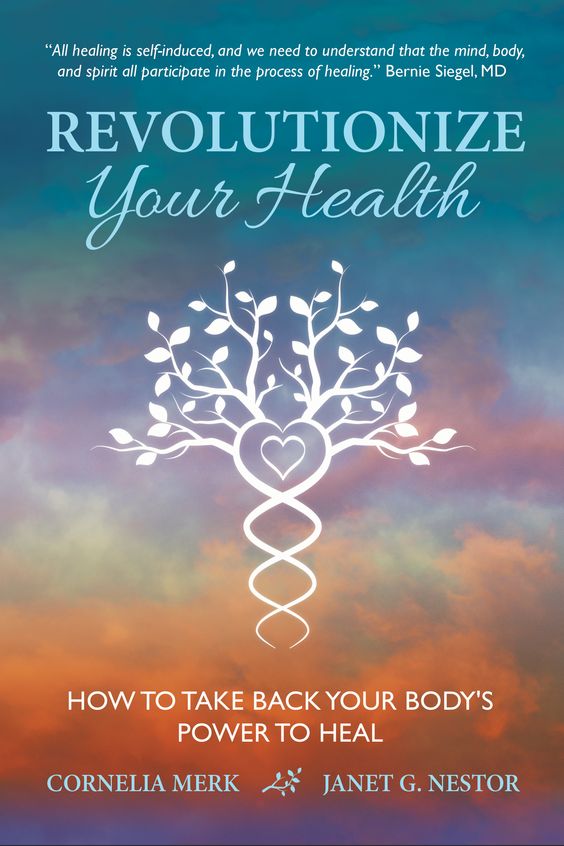 Category: Alternative Medicine
Format: Paperback, Kindle
Paperback: 434 pages
Publisher: Authors Unite (November 14, 2018)
Language: English
ISBN-10: 1732764409
ISBN-13: 978-1732764408
Product Dimensions: 6 x 1 x 9 inches
Available from: Amazon
Be Inspired to Take Back Your Body's Power to Heal
Are you feeling helpless about the health problems you face?  Do you suffer from a chronic condition that gives you no peace or relief? Are you ready to trust your body's innate power to heal?
Revolutionize Your Health is filled with inspiring stories of real people, who have healed themselves in incredible circumstances or experienced miraculous healings. The authors illustrate, backed by the newest scientific findings, that all healing is self-healing and explain how everyone can heal, even in the most desperate of times.
This unique and illuminating book gives you all the practical tools you will need for a real change in the way you approach your body's health problems, showing you that healing is possible, no matter what the diagnosis.
Awareness is the Key to Healing
The Basic Principles of Healing teaches how the authors overcame their own individual health challenges and also provides fundamental scientific background and latest research in the emerging fields of epigenetics and neuroscience.
Holistic Awareness – The Secret to All Healing talks in depth about awareness of the body, mind, emotions, energy, and spirit. The section explores how thinking patterns and beliefs, self-treatment, hidden and unacknowledged feelings and emotions, environment, or disconnection from your spirit may be the at the root of a person's current state of health.
Exercises That Help You Heal is a compendium of physical exercises and mental activities that are designed to further develop levels of awareness.
Praise for How to Revolutionize Your Health
"Revolutionize Your Health is inspiring and packed with practical wisdom to help us all take back the body's power to heal. I could not put it down. Highly recommended!"
Kathi J Kemper,MD, MPH, author of Mental Health Naturally Professor, Pediatrics, Nursing, The Ohio State University Editor-in-Chief, Complementary Therapies in Medicine
"Modern medicine has excelled in treating physical ailments and diseases, yet the mind remains a fleeting frontier in need of further exploration. Ms. Nestor and Ms. Merk have contributed greatly to this area of understanding."
Winston Cardwell, ND, MS, LAc, Atlanta Integrative and Internal Medicine
"Revolutionize Your Health urges all of us to listen to the wisdom of our bodies and trust in its resilience. Readers will hear the authors' passion for wellness and walk away from this book with the key ingredients for self-healing."
Jill K. Walls, PhD, Assistant Professor, Family and Consumer Sciences, Ball State University