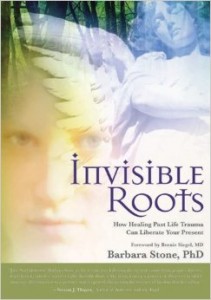 Dates:
Level One  March 20-21, 2015
Level Two  March 22-23, 2015
Time: 9:00 – 5:00 each day
Location:
Whyte Light Center
6011 Winterpointe Lane, #103
Raleigh, NC 27606
Website: www.souldetective.net
Registration: http://souldetective.net/thankyou/class-registration/
Target Audience:
Mental health and adjunct healing professionals 12 CEUs for each level for Social Workers and ACEP Continuing Education
Tuition:
$320 Level One
$320 Level Two
Early bird discount of $30 for each level if paid in full by March 8. Extra-early bird discount of $50 per class if paid in full by February 22. Additional $50 discount if taking both Levels 1 and 2 together.
Early bird payment in full for both levels by March 8 is $530.
Extra-early bird payment in full by Feb. 22 is $490.
Additional $50 scholarship available per level based on need upon request
Instructors:
Barbara Stone, PhD, LISW, DCEP
Carol Phelps, PhD, LMFT
Dr. Stone's contact information:
Voicemail: 330-440-4088
www.souldetective.net
Prerequisite: None for Level One, but Level One is a prerequisite for Level Two.
DETAILS FOR EACH LEVEL:
Level One: Healing Past Life Trauma
Key Benefits
Learning an easy way to assess and correct imbalances in the energy field so both practitioner and client are centered and balanced before starting any treatment intervention
Learning how to access the information stored in the subconscious mind using muscle testing
Finding out who is on your spiritual guidance team, including angels, spirit guides, and helping animal spirits, and how to call in this spiritual support
Using the step-by-step Soul Detective Protocol integrating techniques from Energy Psychology with regression therapy to find and heal past life trauma
LEVEL TWO: Emotional Healing Toolbox
Key Benefits
Finding and releasing vows of poverty taken in past incarnations that are blocking the flow of abundance in this lifetime
Removing energetic cords coming in from the outside that are binding life energy
Finding Root Causes of problems, the "invisible roots"
Building a precise, customized sequence of treatment points that balances all of the organs involved in a specific emotional problem
Finding the negative life beliefs active in the subconscious mind, the "shadow material" that runs our lives, and transforming this negative energy into positive life beliefs
Barbara Stone, PhD
Author & Instructor
Barbara Stone is a Professor at Energy Medicine University, a spiritual coach and mentor, international speaker, and the developer of Soul Detective protocols to help energy therapists resolve the spiritual aspects of emotional problems. She teaches Soul Detective workshops, which include a teacher training program for this work. Also a gardener and grandmother, she holds a doctorate in clinical psychology from Pacifica Graduate Institute and is licensed as an Independent Social Worker in the state of Ohio.  She has been an ordained minister in the Universal Life Church since 2002.   A member of the American Society of Dowsers, she is also a Certified Laughter Yoga Leader, as laughter really is the best medicine!
Why work with past lives?
Sometimes the root cause of an emotional problem or a relationship difficulty lies in unresolved trauma from a past life.  Quantum Physics has made us aware that sequential ordering of time is an illusion, and all time is really now—so a person's past lives are all really happening simultaneously.  Healing an issue from a past life frees the client to move forward in this life, unencumbered by the chains of that problem.  This workshop teaches a Soul Detective protocol developed by Dr. Stone to clear past life trauma using muscle testing to access information and tools from Energy Psychology to rapidly clear the trauma, retrieving the lost soul energy.
Energetic Cords
Vows in a religious order such as the Catholic Church's vows of poverty, chastity, and obedience, are taken "in perpetuity," which means they are binding on the soul forever!  Curses and hexes are other forms of detrimental energetic cords, which bind the flow of life energy in a person.  Learn Soul Detective protocols to rescind vows and release detrimental cords.
Barbara Stone, PhD, LISW, DCEP, Professor at Energy Medicine University and Certification Consultant for the Association for Comprehensive Energy Psychology (ACEP) Website: www.souldetective.net
Soul Detective® protocols help practitioners resolve the spiritual aspects of mental and emotional blockages so their clients can regain autonomy and fulfill their soul's mission.
Author of Invisible Roots, winner of the 2008 Book News USA Award in the category of General Health. Three-minute video on Invisible Roots:

and Transforming Fear into Gold, finalist in the 2012 Book News USA Awards in the category of General Health.  One-minute video on Transforming Fear into Gold: