Janet Gallagher Nestor,

MA, LPC, DCEP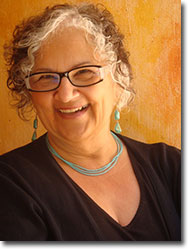 Hello Friends. Let me introduce myself.  My name is Janet Nestor, and I wrote the book that inspired mindfulpathways.com.  Pathways to Wholeness, an inspirational mindfulness guidebook, was published in October 2010.
My second book, Nurturing Wellness through Radical Self-Care: A Living in Balance Guide and Workbook was published November 2012, and it too contains mindful life-style tips and meditations along with other positive self-care techniques. I have contributed to two books by other authors: I wrote an inspirational vignette for Sheri Kaye Hoff's Be the Inspiration: 7 Ways to Inspire Your World and wrote the foreword and contributed to a chapter for Dr. Barbara Stone's Transforming Fear into Gold: How Facing What Frightens You Most Can Heal and Light Up Your Life, a book written for mental health professionals.
My career has been varied, yet all aspects seem to complement each other. I first studied sociology and psychology with the intent of becoming a LCSW working with troubled, institutionalized teens. Instead, to complete my undergraduate internship, I began to teach special needs elementary students, and then continued doing so for the next several years. I worked as a graduate assistant at James Madison University while I studied Diagnostic Prescriptive education and then spent several years in public school resource rooms and later independent schools for autistic like, behaviorally challenged adolescents. I worked at Wake Forest University in Athletic Academic Counseling as a support professional and learning specialist, a job I truly enjoyed.
While working at Wake Forest University, I began part-time work at Prodigals Community, a residential program for chronic addiction recovery. I directed their GED program for residents completing their high school requirements and also directed their family support programming. During these busy years I became a reiki master teacher and etheric healer. My heart was already leading me in another direction and soon after leaving Prodigals Community I began graduate school (again), this time in mental health counseling.
The rest is history. In 1999 I began my private counseling practice and continued with my clients until February 2012 when I moved to Missouri and then to Annapolis, Maryland.  Today my career is divided between writing, workshops, and the wonderful people who work with me via Skype and telephone. I have clients from all over the United States, and we work together concentrating on personal empowerment and positive living via various Energy Psychology techniques, Mindful Lifestyle Training, Soul Detective work, energy healing and cognitive and insight oriented discussions. As a therapist I specialize in Trauma, Mood Disorders, Anxiety and Panic Disorder, Women's Issues, Stress Reduction, and Chronic Physical Illness. To learn more about energy psychology, see www.energypsych.org.  For Soul Detective Work see www.souldetective.net
I haven't talked about it much, but I am a natural intuitive and have been since childhood.  My intuition plays a big role in all my work, including my writing.  Using this skill, I offer Aura Drawings, coupled with a life-reading that is very deep and often life-changing. In association with my intuitive work, I am a channel. I bring souls and living beings together for the purpose of creating peace within hearts and families – and sometimes we heal ancient ancestral wounds.
I offer my channeling skills to individuals who find it helpful to communicate with friends and relatives no longer in physical body. I've helped mom's, wives, husbands, war veterans, and brothers and sisters find peace of mind and heart, answer or ask questions so that unfinished business can be completed and tension eased. Life does go on, and completing unfinished business can benefit everyone in ways we would not have thought possible.
I spent two wonderful years writing articles for Sibyl E-zine for women and I currently contribute to Aspire magazine; Flourish Over 50, a website for women; Self-Growth.com as an expert in Positive Psychology; and am now beginning a relationship with IBoomer, a website for baby boomers.
I am available for telesummits and teleconferences, workshops, radio shows, retreats and other speaking opportunities.
In love and Harmony,
Janet